Is​​​​ the water calling you? For those of us who love the sight of the open ocean or a meandering river, it sometimes feels like the water is calling out to us, enticing us to visit.
But how should you answer the call? With hundreds of ships sailing the seas and rivers of the world, it's my job to help you find the one the fits you best. The first question to be considered is ocean or river?
Those that have cruised before are typically set on their cruise of choice. A vast majority of us at Lively Co Travel, we consider ourselves to be cruise enthusiast, we challenge our clients to consider a different way to sail.
After learning about the benefits and differences between ocean and river cruising, you may be surprised about which cruise you want to step aboard next!

Ocean Cruising

River Cruising
These cruises visit seaside locations around the world including the Caribbean, Alaska, and European coasts.
River cruise ships sail in inland locations in Europe, Asia, Africa, and South America.
Most ocean cruise lines are family-friendly and welcome all ages aboard.
Many river cruises require passengers to be 18 or older, making it a perfect option for an adults-only retreat.
Many ocean cruising itineraries include sea days, giving you time to explore the ship's dining, activities, and entertainment.
Most river cruise itineraries offer a stop in a port city every day of your cruise, giving you more time to explore more destinations.
Ocean cruises have a wide variety of onboard experiences and amenities that vary with cruise line and ship.
These cruises offer refined activities that focus on the cultural aspects of the destinations that you will visit.
There are a variety of stateroom options on ocean cruise ships that range from interior rooms to multi-family suites.
Onboard, you will find intimate staterooms that allow for scenic viewing designed for your comfort and relaxation.
How are ocean and river cruises similar?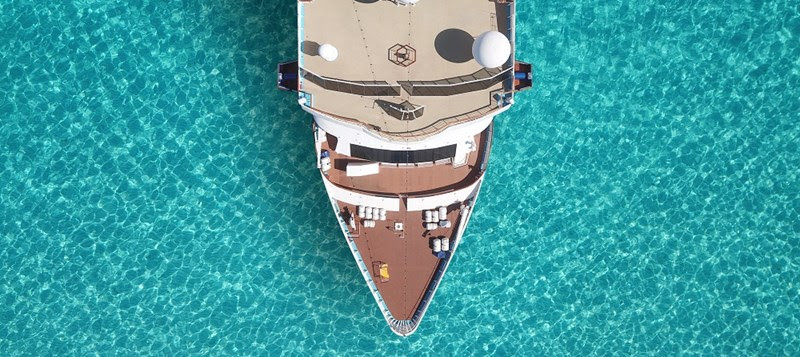 Both types of cruises offer excursion opportunities that provide you with meaningful and interactive experiences in the ports of call you visit.
Ocean and river cruises are ideal ways to visit multiple destinations in one vacation. You only unpack once!
Both cruise ships provide high-quality food and beverage options that can meet you and your traveling companions' dietary needs.
Are you surprised by which one seems to suit you more? Let us know and together we can find the right cruise line and itinerary to make your next sailing the best one yet! After all, we want to make it as LIVELY as possible!